Dr Mark Zunckel - Managing Director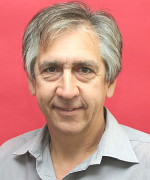 Dr Mark Zunckel has a PhD from the University of the Witwatersrand. He is a meteorologist with 13 years of operational meteorology and research experience at the South African Weather Service before he joined the air pollution group at CSIR.
There he developed his career further by leading the research group and many small and large research and consultancy projects over a 15 year period in a number of southern African countries and in South America. These included air quality specialist studies for industrial developments, the Dynamic Air Pollution Prediction System, and leading the development of the National Framework for Air Quality Management. Dr Zunckel has conducted courses in Air Quality Management and dispersion modelling. Mark is currently the Managing Director.